In order to further improve the employment and entrepreneurship of retired military personnel in the province, on the afternoon of November 5th, the first Shandong Military Enterprise Industrial Development Exchange Conference held by the Shandong Provincial Retired Military Affairs Office was held in Jinan. Yu Cui, General Manager Of Shandong Tiandun Security and Rescue Equipment Manufacturing Co., Ltd. and head of outstanding military creation enterprise, was invited to attend.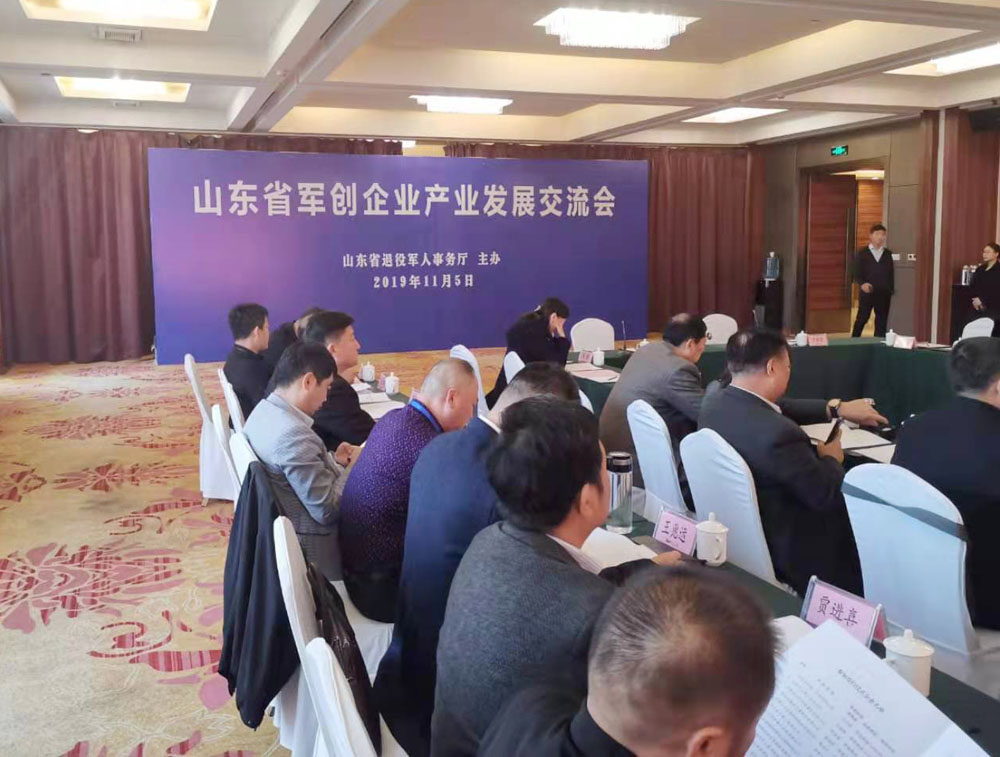 At the meeting, experts were invited to conduct a comprehensive analysis of the employment and entrepreneurship situation of the retired military personnel in the country and the financial thinking in the development of enterprises. They jointly studied the new ideas of supporting the development of military enterprises in the new era, and encouraged enterprises in the same industry to form industrial alliances and develop groups. Together to resist economic risks, and jointly create a brand of Shandong military industry to further enhance the ability to absorb employment. The General Assembly issued a proposal to the provincial military enterprises to encourage more veterans to join the military creation enterprises and contribute to the economic development of the province.
While continuously developing and growing, China Coal Group adheres to the spirit of the relevant directives of the provinces and cities, and under the guidance and care of the leaders at the higher levels, it is the unshirkable duty and obligation of the enterprise to place veterans,and strongly support the encouragement of their companies to absorb retired military personnel to enterprises employment and entrepreneurship.Driven by the Group's initiative, Shandong Tiandun Security and Rescue Equipment Manufacturing Co., Ltd., a subsidiary of China Coal Group, actively provides more employment opportunities and choices for veterans, and fulfills corporate social responsibility with practical actions. The veterans currently working in our company and There are more than 50 members of the military family and they have won a good reputation in society.
In order to better serve the retired military personnel, the Jining City Industrial and Commercial Vocational Training School of the China Coal Group has carried out the free employment skills training for retired military personnel. The school is the designated training school for the "employment through train" of retired military personnel in Jining City. At the same time, China Coal Group also invested in the operation of a provincial-level technology business incubator to provide entrepreneurial services for the retired military personnel with entrepreneurial services, business registration, product promotion, legal advice and other comprehensive entrepreneurial services.
According to the Yu General Manager, retired military personnel are an important asset of the party and the state. It is an important political task with overall and strategic significance to do a good job in retiring military personnel to place employment and entrepreneurship services. Our company must actively respond to the spirit of the conference, unite more enterprises in the same industry, mobilize all sectors of society, actively absorb retired military personnel to the company's employment and entrepreneurship, and contribute to the province's economic development!