The visiting leaders visited the corporate culture exhibition hall, intelligent equipment exhibition hall, film and television companies, science and technology companies, information companies, cross-border e-commerce companies, e-commerce companies, etc. during the visit, Mr. Li introduced the development of China Coal Group in e-commerce, cross-border e-commerce, intelligent equipment manufacturing and other fields in detail, and focused on the construction of corporate culture of our group , film and television industry and other fields have made positive exploration, which has been unanimously praised by all leaders.
At the meeting, Chairman Qu introduced the development of China Coal Group's business operations in recent years. After more than 20 years of development, China Coal Group has developed into a large-scale diversified industrial group integrating technology research and development, intelligent manufacturing, e-commerce, film and television media, education and training, cultural tourism, business incubation and other industries. Over the years, the Group has adhered to the development strategy of "Based On Diversified Main Business" and created the corporate culture concept of "People Oriented And Honest Operation", adhering to the corporate spirit of being responsible to the country, responsible for the society, responsible to the customers and responsible for the employees. The development model of coal characteristics, continuous innovation, steady development, formed three major industrial clusters of intelligent manufacturing, information technology, and e-commerce, and expanded emerging industries such as big data, cloud computing, Internet of Things, artificial intelligence, 5G, etc. The social benefits have achieved a double harvest.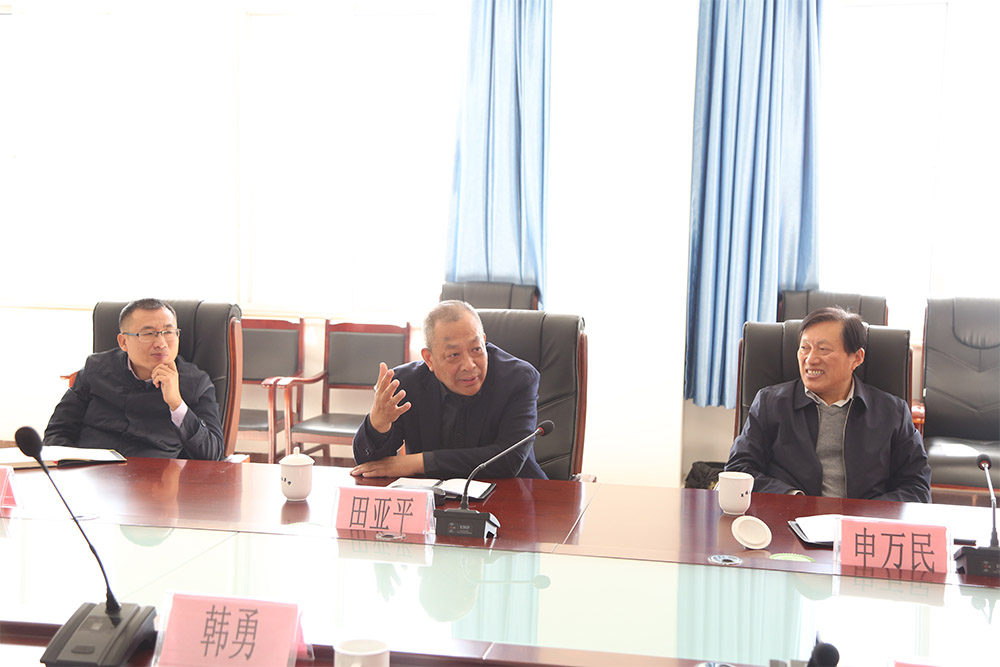 Subsequently, Director Shen introduced the basic situation of the Confucius Cultural Communication Promotion Association of Jining City, and focused on the understanding and needs of the Confucian traditional culture, the measures taken by the enterprise in Confucianism, corporate culture and management, and how to better through Confucian thinking. In-depth exchanges and discussions were carried out on managing enterprises and improving corporate culture. Director Shen pointed out that Confucian culture is the mainstream of Chinese traditional culture, and its thoughts are profound and profound. It contains many management wisdom and management essence, which is worthy of reference and application in enterprise management. As a diversified large-scale enterprise, China Coal Group can strengthen cooperation with the Confucius Cultural Communication Promotion Association, strengthen corporate culture, improve corporate management, and use Confucian culture to better serve enterprises and achieve better and faster enterprises.
Chairman Qu said that he was very grateful to Director Shen and all leaders for their unanimous recognition of China Coal Group. He was very glad to have the opportunity to further cooperate with Confucius Association for the promotion of cultural communication, to better cultivate corporate culture through Confucian traditional culture, to establish corporate values, to improve corporate management, to promote innovation, transformation and upgrading of the group, and to make more contributions to economic and social development!