In the morning of March 25, Yanzhou District Internet Society Chairman Wang Tao, Vice president Yan Tao, Shandong Taihe Energy Co., Ltd. General manager Wang Yongqiang the 6 leaders and other leaders visited China Coal Group to visit and inspect related issues such as industrial Internet platform cooperation, enterprise e-commerce development, and talent training. China Coal Group Executive Deputy General Manager, General Manager of Information Technology Li Zhenbo, group party committee vice secretary Guan Chenghui, group Deputy General Manager Yu Cui, Zhang Zhenguo, Lu Shuli, and Jining Gongxin Business Training School, a subsidiary of China Coal Group Dean Liu Lu and other leaders accompany the reception.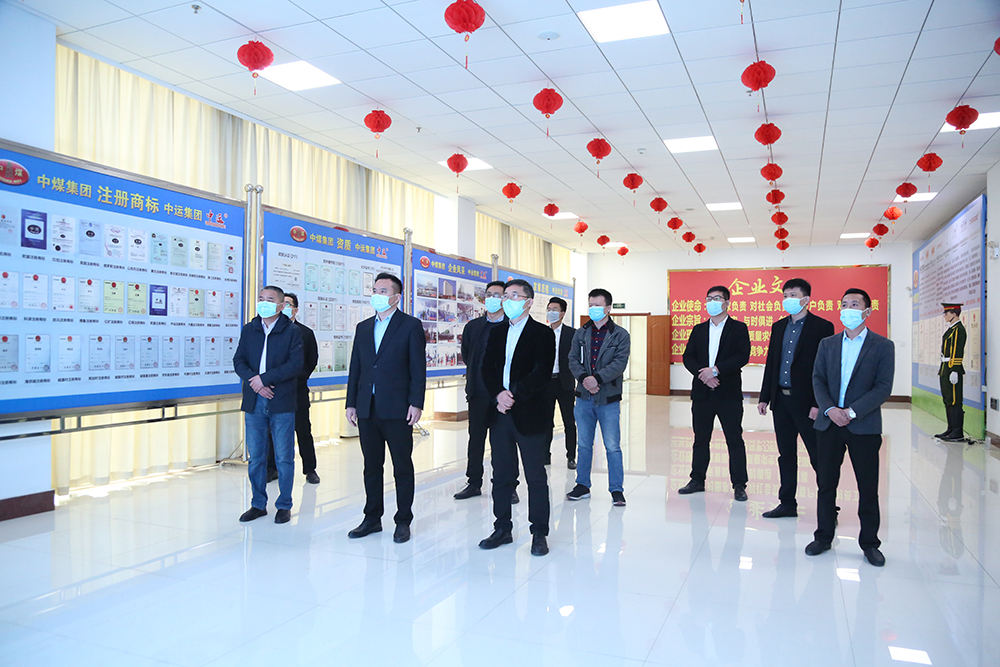 Wang President, Yan president and his party visited China Coal Group's exhibition hall for intelligent manufacturing results, exhibition hall for intelligent equipment, unmanned aerial vehicle research and development center, information technology promotion center, and software technology research and development center. During the visit, the group's executive deputy general manager and informatization General manager Li Zhenbo introduced in detail the development of our group in terms of scientific and technological research and development, intelligent manufacturing, industrial Internet platforms, and technological incubation, and received unanimous praise.
As a cross-industry and diversified technology-based and manufacturing enterprise, China Coal Group actively responds to national calls, accelerates the conversion of new and old kinetic energy, improves the level of integration of manufacturing and the Internet, and independently develops and operates the industrial Internet platform-Eminem Cloud, This platform is an Internet platform that integrates international advanced technologies such as artificial intelligence, big data, and the Internet of Things. It mainly provides intelligent production management and control, collaborative R & D design, e-commerce sales, remote product diagnosis, process and energy management for industrial enterprises. Comprehensive services such as predictive maintenance and personalized customization of equipment. The platform has been rated as the Ministry of Industry and Information Technology's dual-innovation demonstration platform, the Ministry of Industry and Information Technology e-commerce integration innovation pilot project, the Ministry of Industry and Information Technology National New Information Consumption Demonstration Project, China two industrialization integration innovation practice award, Shandong Province enterprise cloud excellent industry cloud platform, Shandong Province Key e-commerce platforms, Shandong Provincial Industrial Internet Platform, Shandong Provincial Small and Medium Enterprise Public Service Demonstration Platform, and many other honors. In December 2019, it won the first final of the 4th Shandong Intelligent Manufacturing (Industry 4.0) Innovation and Entrepreneurship Competition. The awards have made positive contributions to promoting the innovation, transformation and development of industrial enterprises throughout the province and even the country!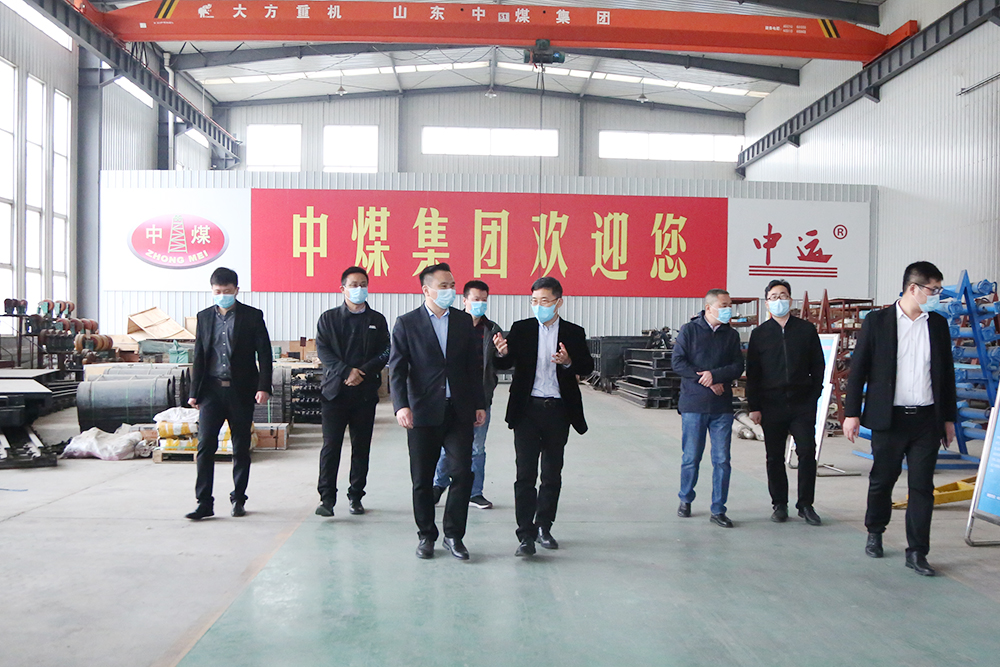 In order to cultivate more social talents, the Group also invested in the establishment of Jining Industrial and Commercial Vocational raining College. With the care and support of leaders at all levels and all sectors of society, the college has cultivated a group of high-quality, high-skilled innovative electronics. Leader in commerce and cross-border e-commerce. The college has been rated as "Shandong Province Cross-border E-commerce Training Base", "Shandong Province's Most Popular E-commerce Service Agency", "Jining Shuangchuang Demonstration Base", "Jining City Caring Retired Soldiers Association Vice President Unit", Jining City 's "Employment Direct Train" designated training college for retired soldiers, and won the bid for Jining 's on-the-job employee training project in September 2019, has made a positive contribution to the development of vocational education, and has established a good reputation in the society!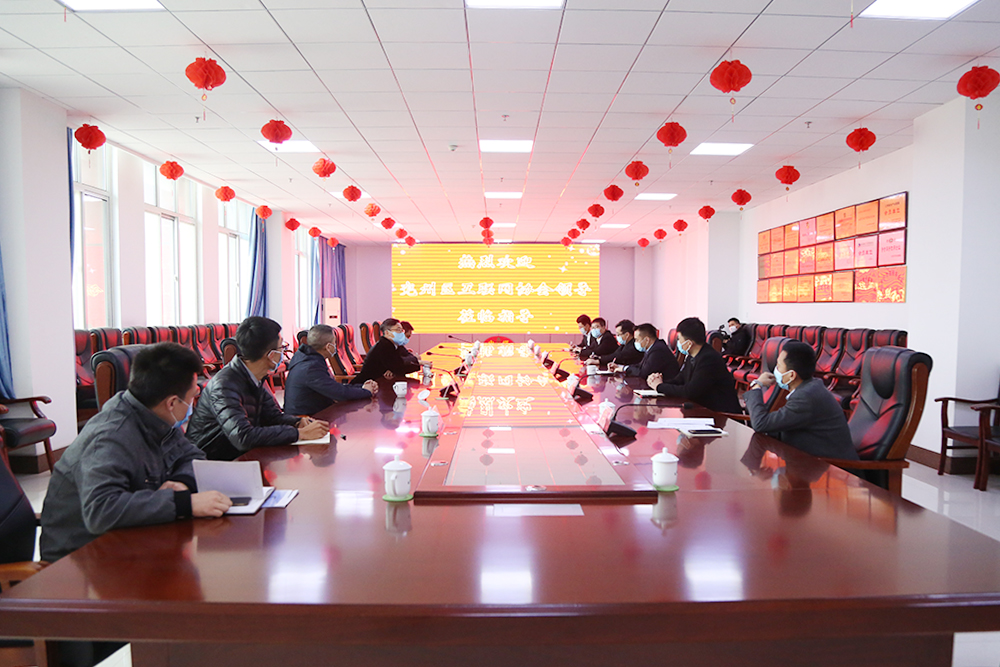 At the symposium, President Wang spoke highly of the Group's achievements in the innovation and development of the Industrial Internet and the outstanding contributions made by the Eminem Cloud Platform in promoting the transformation and development of enterprises. He said that China Coal Group is a benchmark and example for the modernization and transformation of traditional enterprises. Today we are here to learn from experience. We hope that China Coal Group will share more experience with our companies in Yanzhou District, and strengthen the two parties in technology research and development, platform operation and talent training. Exchanges and cooperation to achieve mutual benefit and win-win development!
Mr. Li expressed his gratitude to the leaders for their full recognition of the development achievements of China Coal Group. As a manufacturing and innovation demonstration platform company of the Ministry of Industry and Information Technology, China Coal Group is willing to share experiences, strengthen collaboration and jointly promote development with more companies, and jointly promote The city's new and old kinetic energy conversion, to achieve high-quality economic development and make more positive contributions!