Chisel Integral Drill Rod
Chisel Integral Drill Rod can be used with electric hammer and it is a widely applicable and high efficient chiseling hole, cutting, chiseling groove tool for concrete and brick wall. Our products inc
Product Recommendation
Product Introduction
Product Parameter
Product Picture
Product Comment
Introduction of Chisel Integral Drill Rod
Chisel Integral Drill Rod can be used with electric hammer and it is a widely applicable and high efficient chiseling hole, cutting, chiseling groove tool for concrete and brick wall. Our products include point chisel, small flat chisel, big flat chisel, gouge and groove chisel. The length of chisel according to customer's requirements. The shank types can be selected according to the customer's demand
Chisel Integral Drill Rod is a kind of drilling tool with the tapered drill bits, tapered drill rods and shank merged together.
Chisel Integral Drill Rod are designed to transmit the maximum impact energy to the rock with the least possible loss of energy in the drilling chain.
Advantages of Chisel Integral Drill Rod
Chisel Integral Drill Rod has the advantages of eliminating the energy loss at the junctions of the taper drilling tools, resulting in a higher efficiency and avoiding the lose of taper drilling bits.. All the advantages make this drilling steels not only apply to the excavate project, but also the outdoor-drilling downwards, furthermore, integral drill rod extends its application range from that of the taper drill rods to the scope of secondary rock breaking of pick rods.
Parameter of Chisel Integral Drill Rod
| | |
| --- | --- |
| Bit Type | Chisel Bit |
| Diameter | 28mm - 45mm (D) |
| Shank | 22*108mm,25*108mm |
| Effective Length | 400mm-4800mm (L) |
Pictures of Chisel Integral Drill Rod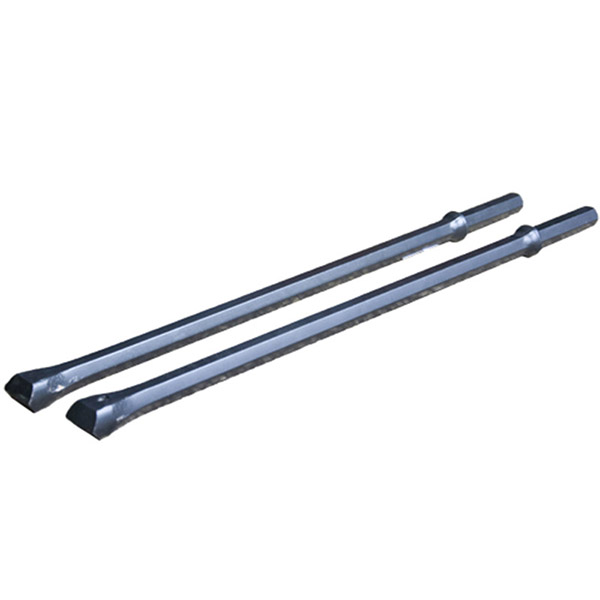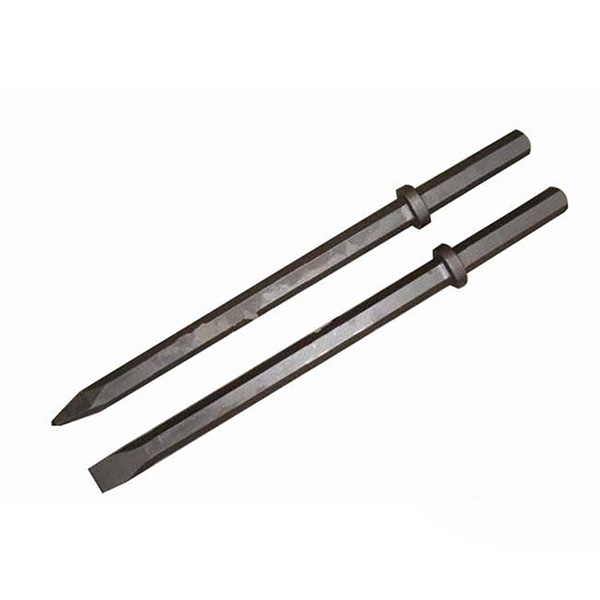 Your Name
Email or sales@chinacoalintl.com
Tel/Wechat/Whatsapp or +8618660761375
Country
Enquiry