Following the first battle of the 5.18 China Coal Group hydraulic prop live sale, China Coal Group hold a plant protection drone live broadcast (China Coal 5G Lab) sale at 9:30 am on May 30, and achieve a complete success. This is the second time for our group to use new media 5G technology for online live broadcast and online marketing. Both the number of on-site viewers and the number of appointments have new breakthroughs and improvements compare to the last time. The number of on-site appointments exceed 30,000+, and a new road to product marketing is launch.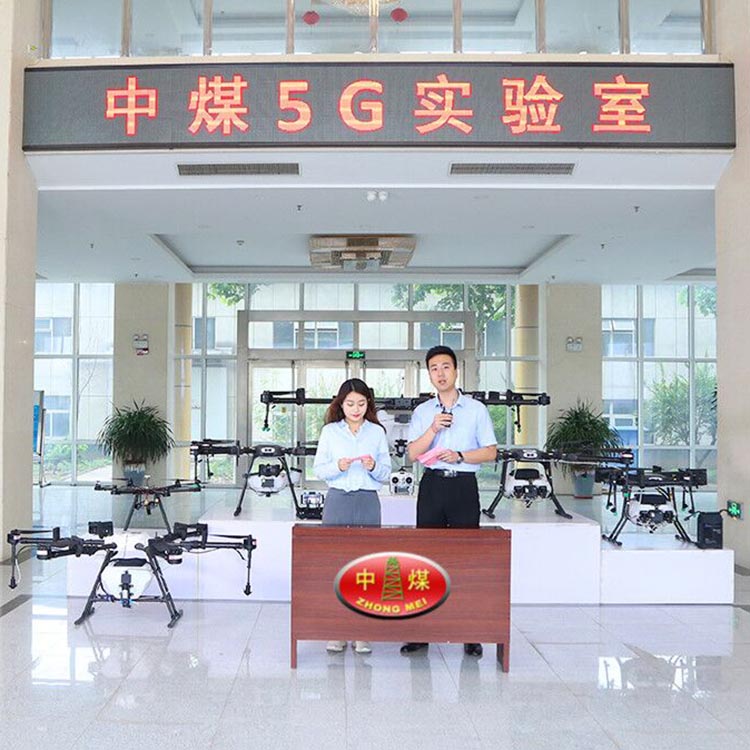 This live broadcast sale is a 3WWDZ-16 plant protection drone product independently developed and produced by Shandong Carter Intelligent Robot Co., Ltd., a subsidiary of China Coal Group. The drone is a convenient, efficient, and economical folding four-axis designed for agriculture. The plant protection drone adopts an encircling body design and a modular maintenance design. It is equipped with a plant protection dedicated flight control and agricultural intelligent data processing platform and dual-pump precision metering and spraying system. Combined with FPV, obstacle avoidance and other auxiliary operating systems, it can achieve accurate plant protection operations. To make plant protection operations easier and safer. At the same time, the plant protection drone is based on the intelligent data platform of the 5G high-speed network, which can efficiently transmit plant protection operation data, and the background system performs synchronous analysis and processing to make the management real-time visible and controllable, with low operation height, little drift, and penetration It has many advantages such as strong performance, high prevention and control efficiency, good safety, energy saving and environmental protection. Each drone can complete more than 100 acres of flight defense operations per hour, which is 30-40 times the labor efficiency, while reducing the cost of farming. The plant protection efficiency has been improved. Since the product was put on the market, it has attracted many foreign merchants from Malaysia, South Korea, India, Colombia and other countries to come to investigate and purchase.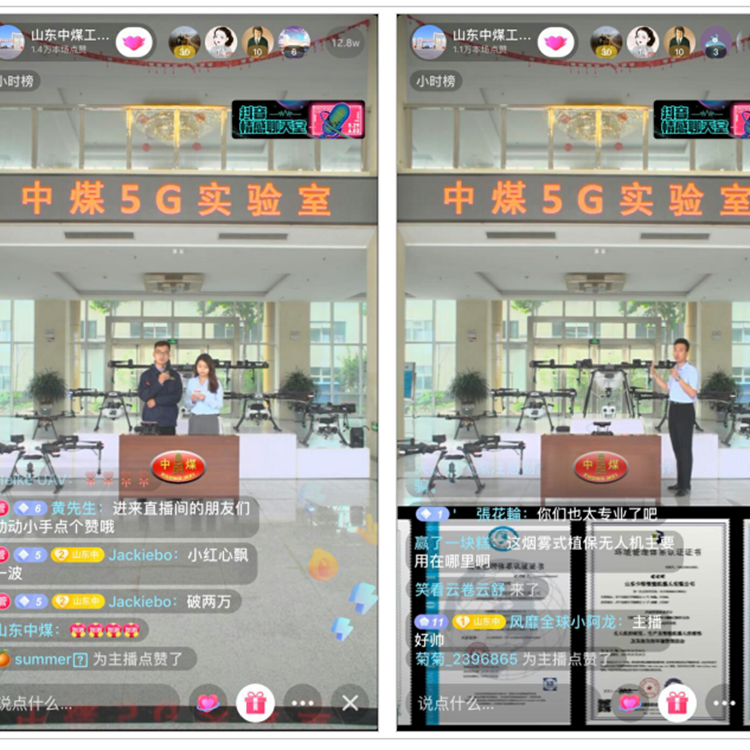 At present, the 3WWDZ-16 plant protection drone product has obtained the inspection certificate of the National Plant Protection Machinery Quality Supervision and Inspection Center, the inspection certificate of the Shandong Electronic Information Product Inspection Institute, the EU CE safety certification certificate, the extension cloud access certificate, and the Youyun system. Proof of access, and won the first prize in the final of the 7th Innovation and Entrepreneurship Competition of Jining City in 2019. The products have been selected into the list of agricultural machinery purchase subsidies in many provinces and cities in China, including Anhui, Jiangsu, Shandong, Guangxi, Guangdong, Chongqing, Inner Mongolia, and Qingdao. In terms of performance and technical specifications, it has reached the industry leading level.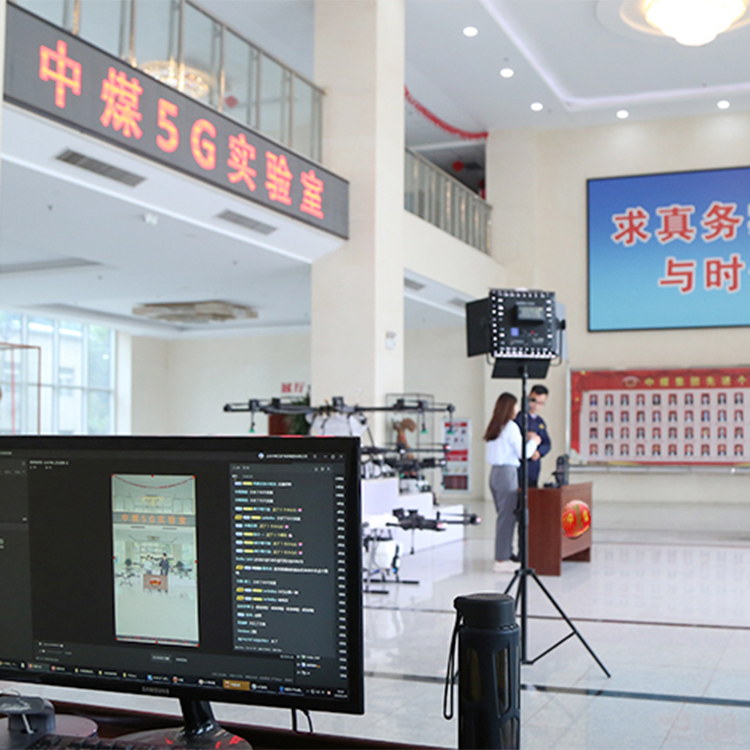 Shandong Guyuan Film and Television Company, a subsidiary of China Coal Group, provided full technical support for this live event. As a senior and professional film and television media service provider, Guyuan Film and Television Company has been adhering to the development concept of creativity, quality and service. More than 2,000 customers in the province, such as hospitals, enterprises and institutions, provide professional services and have established a good reputation and reputation in the society.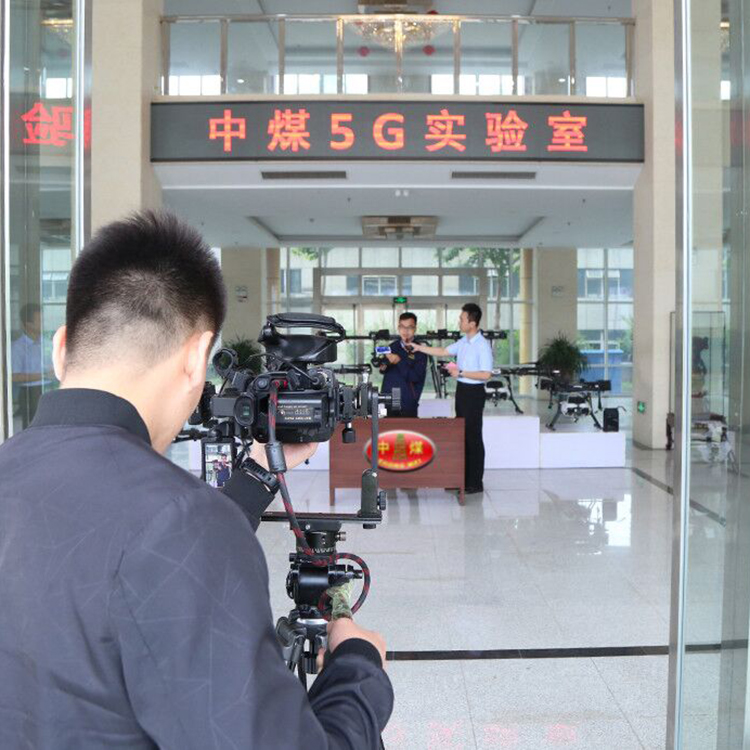 The two consecutive live broadcast events in the past are China Coal Group's active exploration of the online "cloud marketing" model through online live broadcasts. The two live broadcast events have been a complete success and have strengthened our efforts to increase online live marketing Determination. Next, our group will seize the opportunity to accelerate the application of 5G + VR panoramic virtual shopping guide cloud platform and other scenarios, and help the group develop better and faster through new product marketing!