On June 3, three people including Hao Jiaqi, General Manager of Investment and Development North District of Humi.com, Qi Baoqiang, Director of Investment and Development North District, and Chen Ranjia, Product Manager, accompanied by Liu Jingwei, Deputy Chief of Industrial Internet Section, Jining Industry and Information Technology Bureau Coal Group visit the enterprise's industrial Internet construction.Leaders such as Han Yong, General Manager of China Coal Group, Li Zhenbo, Executive Deputy General Manager and General Manager of informatization, Fan Peigong, Executive Deputy General Manager, and Guan Chenghui, Deputy Secretary of the party committee of the group accompanied the reception.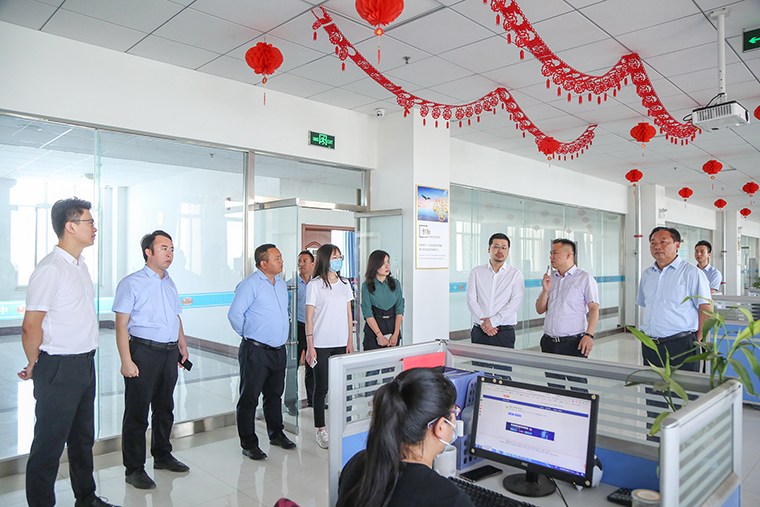 The visiting leaders visit China Coal Group's smart manufacturing achievements exhibition hall, information promotion center, software technology research and development center, group e-commerce company, cross-border e-commerce company, etc. During the visit, the group's executive deputy general manager and information general manager Li Zhenbo The development achievements and future development plans of our group in various fields such as e-commerce, cross-border e-commerce, intelligent equipment manufacturing, software R&D, big data, cloud computing, 5G, Internet of Things, etc., were introduced in detail, and the focus was on China Coal The Group achieved outstanding achievements by creating an industrial Internet platform to promote the innovation of enterprise information transformation, which was unanimously praised by leaders.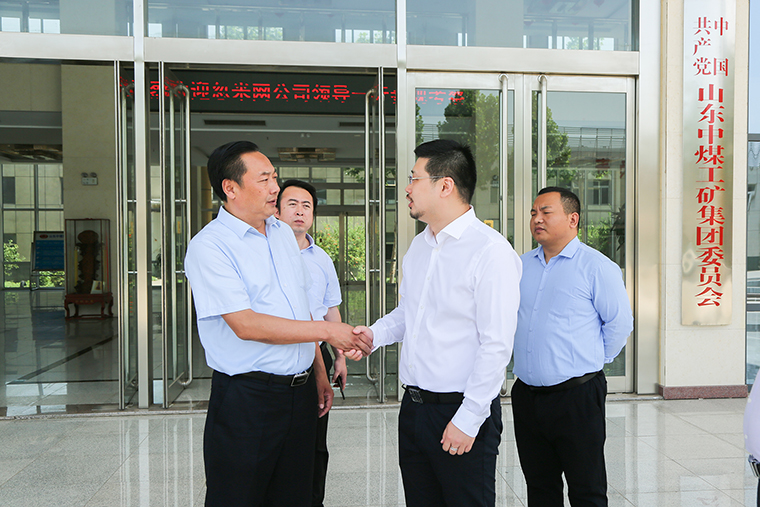 As a cross-industry, diversified technology and manufacturing enterprise, China Coal Group has actively responded to the national call for many years, accelerating the conversion of old and new kinetic energy, and enhancing the integration of manufacturing and the Internet -Yikuang Cloid Platform . The platform is an application-oriented coal mine machinery industry-level platform construction project integrating advanced technologies such as industrial Internet platform, 5G, artificial intelligence, big data, and Internet of Things.The platform revolves around the industrial Internet platform for technological innovation such as coal mine machinery production automation, management informatization, and digital coal mine construction. Comprehensive services such as predictive maintenance of equipment and personalized customization. The platform has been rated as the "Double Innovation" Demonstration Platform of the Ministry of Industry and Information Technology, the Pilot Project of E-Commerce Integration Innovation of the Ministry of Industry and Information Technology, and the National New Information Consumption Demonstration Project of the Ministry of Industry and Information Technology. Industry 4.0) First prize in the finals of the Innovation and Entrepreneurship Contest, Shandong Enterprise Cloud Platform for Outstanding Industry, Key E-commerce Platform in Shandong Province, Provincial Industrial Internet Platform in Shandong Province, and many other honors to promote industrial enterprise innovation across the province and even the whole country Transformation and development have made positive contributions!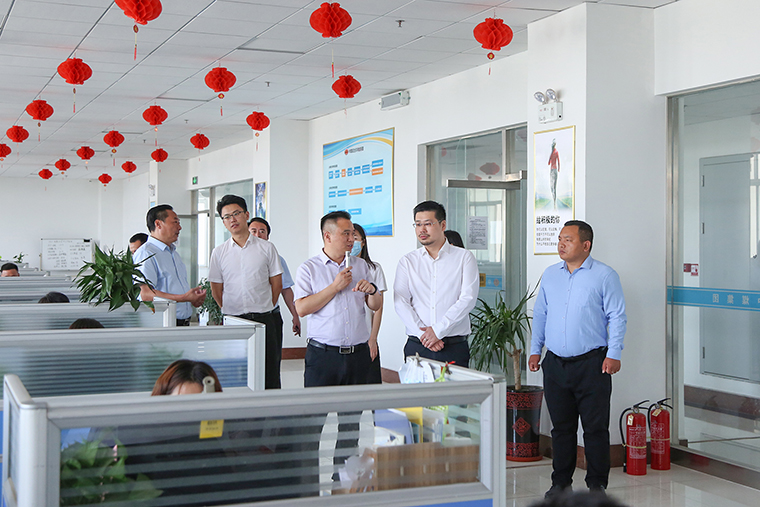 Haomi Jiaqi, General Manager of Investment and Development North District of Humi.com, spoke highly of our Group's outstanding achievements in the construction of industrial Internet. He said that with the in-depth implementation of China's "New Infrastructure" strategy, Industrial Internet has become a leading and economic driver New kinetic energy, new business forms, and new models for enterprise transformation and upgrading.As a one-stop global new industrial Internet application service platform, Humi.com has built a three-in-one ecological model around the transformation and upgrading needs of the manufacturing industry to empower Chinese urban clusters and manufacturing industrial clusters. In the next step, we hope to strengthen resource sharing, technology co-construction, and win-win cooperation with China Coal Group in the fields of cloud platform construction, big data, cloud computing, and 5G.
Mr. Han expresses his gratitude to the leaders of Humi.com for their full recognition of China Coal Group and the Industrial Internet E-mine Cloud Platform. Humi.com is the leading new industrial Internet service platform in China. Cooperation, interoperability, integration of artificial intelligence, blockchain, cloud computing, 5G and other innovative technologies to jointly promote the development of the industrial Internet to depth and breadth, accelerate the formation of the "New Infrastructure" of the industrial Internet, and better help the city and the province's industry economic development!